DYS Motor Ducted Fan Single Propeller
This file contains all files required to print your own 80mm Ducted Fan at home.
Total Printing Volume of all 3 Files: 113,267 mm³
This file contains 3 .STL files i.e.
Motor mount for DYS Motors

Shell

96mm Propeller – 12 Blades
The DYS motor ducted fan is distributed into the above-mentioned parts so that you can easily print any part at your home with your own DIY 3D printer of minimal size i.e. 220(mm)x220(mm)x250(mm).
All the files given are complete and have been tested.
1.) Motor Mount For DYS Motors
Volume: 22,102 mm³
Dimensions (LBH): 30 x 72 x 30 mm
2.) Shell
Volume: 68,871 mm³
Dimensions (LBH): 110 x 110 x 110 mm
3.) 96mm Propeller – 9 Blades
Volume: 22,294 mm³
Dimensions (LBH): 96 x 96 x 24 mm
DYS Motor Ducted fan Single propeller – STL File Images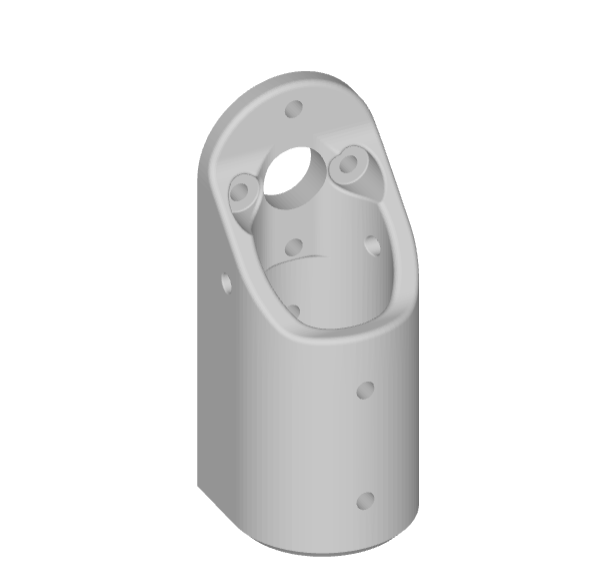 Watch our DYS Motor Vs Standard Motor thrust test Youtube video
In case of any doubt, please use the Contact Us page.
Thank You.